Before Treatment
Please arrive with a minimum of 2+ weeks for hair growth from shaving for all areas (1/4 of an inch).

Underarms = 1 week minimum

Hairs may be trimmed upon arrival

Arrive with clean skin avoiding any lotions, moisturizers, or oils

Exfoliate the skin a few days before service for smoother results

Avoid any strenuous activity before arriving as any sweat will affect the paste and may cause sensitivity

It is recommended to do sugaring at least 3 days before any special event

Arriving with a tampon is ok during menstrual cycle as long as it isn't a heavy period

Restrooms and wipes are available to freshen up, option to bring your own wipes

Pregnant clients are welcomed with reclined tables for your comfort
After Treatment
Avoid any spray tanning, suntanning, swimming, strenuous activity, sauna, and or steam

Avoid applying any heavy products or exfoliating the area for the day but may shower as normal

Avoid scrubbing the areas a few weeks after sugaring. After a few weeks, begin to scrub the areas every other day as this will assist the hair growth

Keeping up with the brazilian maintenance around 4-6 weeks is recommended as the hairs will become finer and sparse resulting a less painful service compared to the first visit. Around this time, hairs will be 1/4 of an inch.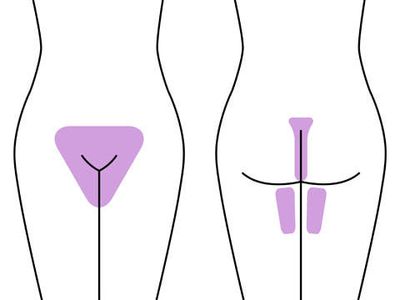 Everything is removed with an option of a landing strip or triangle left in the front.